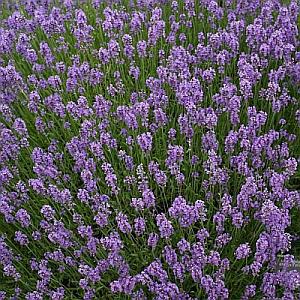 Lavender's relaxing properties are used on lions and tigers in zoos to keep them calm ...
Lavender has a sweet, floral-herbaceous aroma that is calming, uplifting and refreshing.
Nature: balancing, soothing, purifying
The multitude of qualities lavender possesses makes it an indispensible oil; a must for any essential first aid kit. It is a natural antibiotic, antiseptic, antidepressant, sedative and detoxifier. If only one essential oil is affordable, choose lavender - it is safe, versatile and gentle.
Ideal in a skin cream or undiluted for burns, scalds, insect bites and wounds.
Principal Actions: Extensive properties for skin care; muscular and rheumatic aches and pains; uplifting and soothing for stress-related conditions.