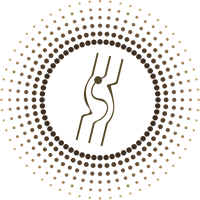 Essential Oils and Reflexology for Anxiety /Nervous Tension
Anxiety
Anxiety is a vague, uneasy feeling, the source of which is nonspecific or unknown to the individual. The defining characteristics may be subjective or objective.
Subjective:
Increased tension and apprehension
Painful and persistent feelings of helplessness
Feelings of uncertainty and inadequacy
Fear
Feelings of over-excitedness, distress, jitteriness, or worry
Objective:
Cardiovascular excitation
Superficial vasoconstriction
Pupil dilation
Restlessness, insomnia
Glancing about, poor eye contact, trembling and extraneous movements
Facial tension, quivering voice, continuous focus on the self
Increased perspiration and expressed concerns regarding change in life events
Essential Oils
Essential Oils:
Anxiety, agitation Angelica archangelica rad. [angelica]; Cistus ladaniferus [labdanum]; Citrus aurantium var. amara fol. [petitgrain bigarade]; Citrus aurantium var. amara per. [orange bigarade]; Citrus bergamia [bergamot]; Citrus sinensis [sweet orange]; Cymbopogon martinii [palmarosa]; Eucalyptus staigeriana [lemon scented ironbark]; Leptospermum scoparium [manuka]; Lavandula angustifolia [lavender]; Litsea cubeba [may chang]; Melaleuca alternifolia [tea tree]; Nepeta cataria var. citriodora [catnep]; Ocimum basilicum [basil]; Origanum majorana [sweet marjoram]; Pelargonium graveolens [geranium]; Pogostemon patchouli [patchouli]; Thymus vulgaris [thyme population]; Valeriana officinalis [valerian]
Nervous tension Citrus reticulata [mandarin]
AromaworX.ca is free to access and use.
If you appreciate the information provided,
please

help keep this website running. Blessings!
"Life is an echo, what you send out comes back."
© 2008-2019 aromaworx.ca. All rights reserved.