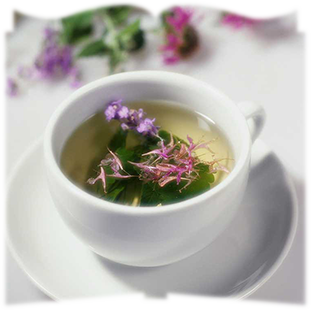 Infusions are used to prepare the delicate parts of a plant, such as the leaves, flowers, and seeds, which break down easily to release their medicinal elements into the water.
When using a teapot, you will need about 600ml (1 1/4 pints) of boiling water, and approximately 20 g (1 oz) of dried, or 30 g (1 1/2 oz ) of fresh herbs.
This will make enough tea to have three or four cups in a day. You may use a single herb, or a selection of two or three equal proportions made up to the above amount.