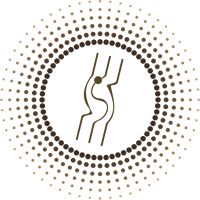 Essential Oils, Self Help, Herbs, Gemstones and Reflexology for Depression
Essential Oils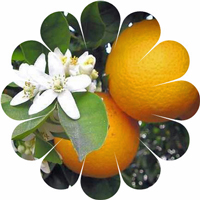 Essential Oils:
Top Notes: basil, bergamot, grapefruit, lemon, niaouli, orange, petitgrain, tea tree, thyme, clary sage
Middle Notes: chamomile, camphor, cypress, geranium, lavender, hyssop, juniper, marjoram, pine, rosemary, rosewood, Melissa (lemon balm)
Base Notes: cinnamon, frankincense, immortelle, neroli, patchouli, rose, sandalwood, vetivert, ylang ylang, jasmine
Some Tips Using Essential Oils:
In the Air:
To lift depression, vaporize 3 drops thyme and 3 drops sweet orange.  Thyme creates a feeling of release and calm and helps dissolve feelings of heaviness and restriction.
To lift depression, vaporize 3 drops lemon-scented eucalyptus and 4 drops tangerine
To lift depression and renew hope, vaporize 2 drops Spike Lavender with 4 drops Lemon
To lift depression and ease away any sense of hopelessness, vaporize 2 drops cinnamon leaf and 4 drops sweet orange
To lift depression and relieve feelings of low self-worth, vaporize 3 drops elemi and 3 drops frankincense
To lift depression and bring a sense of release, vaporize 3 drops eucalyptus and 3 drops peppermint
To transform apathy and listlessness into renewed zest for life, vaporize 2 drops West Indian bay and 2 drops cinnamon leaf
To help relieve depression and lift dark moods, vaporize 4 drops grapefruit and 2 drops frankincense.
In the Bath:
To relieve nervous exhaustion and lift depression, take a bath with 4 drops orange leaf and 2 drops neroli
To soothe away depression and anxiety, take a bath with 2 drops Moroccan chamomile and 4 drops lavender
To lift depression and ease anxiety, take a bath with 2 drops Spanish sage and 4 drops orange leaf
To ease depression and raise low self-confidence, take a bath with 2 drops lemon tea tree and 2 drops neroli
Blends:
To relieve depression and overcome a lack of self-worth, mix West Indian bay with sweet orange and neroli in a carrier oil and smooth the blend gently into your body whenever you feel the need.
Massage Blends To Lift the Spirits:
Add these essential oils to 20 ml/4 tsp carrier oil:
4 drops Australian sandalwood
Massage into areas of tension
Synergistic Blend For Depression:
CAUTION: Threats of suicide should be considered an emergency. Medical help should be sought at once if you are so depressed that you feel life is no longer worthwhile or if you have seriously contemplated suicide or discussed it with your relatives or friends.
AromaworX.ca is free to access and use.
If you appreciate the information provided,
please help keep this website running. Blessings!
"Life is an echo, what you send out comes back."
© 2008-2022 aromaworx.ca. All rights reserved.