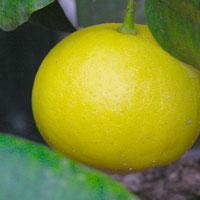 The bergamot fruit should not be confused with an herb in the mint family, monarda, which is also known as bergamot ...
Bergamot has a fresh sweet-fruity top note and slightly spicy-balsamic undertone.
Nature: balancing, euphoric
It is an antidepressant and is widely used to relieve anxiety, nervous tension and stress.
Ideal in massage for all types of skin care – acne, boils, cold sores, eczema, psoriasis, scabies, wounds, and for oily complexions.
Use in a vaporizer to freshen the air.
Principal Actions: Antidepressant, healing for infected skin.