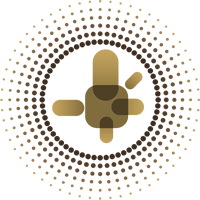 Essential Oils, Self Help, Herbs, Gemstones and Reflexology for Eczema
Essential Oils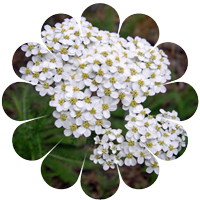 Essential Oils:
Top Notes: basil, bergamot, cajeput, eucalyptus, niaouli, sage, thyme, yarrow
Middle Notes: chamomile, geranium, hyssop, juniper, lavender, Melissa
Base Notes: benzoin, cedarwood, clove, frankincense, immortelle, myrrh, patchouli, rose, sandalwood
*Synergistic Blend for Eczema:
Blend the following ingredients into 30 ml vegetable oil:
30 drops jojoba oil
10 drops evening primrose oil
10 drops German chamomile
5 drops yarrow
5 drops tagetes
Apply the blend to the affected area twice a day.
*Source: Worwood Valerie Ann, The Fragrant Pharmacy. Bantam Books, 1991
Essential Oils Blended into a Skin Mousse:
**Making a Skin Mousse
Take a clean glass jar that is big enough to hold up to 20 ml /4 tsp of the finished mousse. Add 15 ml / 3 flat tsp Aloe Vera gel, then 5 ml / 1 tsp jojoba carrier oil and stir the mixture with a small spoon. The oil and gel will start to combine and thicken. At this point, add another 2.5 ml / ½ tsp Aloe Vera gel and keep stirring. The mixture will suddenly go smooth and slack, taking on an opaque, pale cream colour. You will have approximately 20 ml / 4 tsp mousse in total – enough for around ten applications to the face.
You can use the mousse unfragranced, or, if you prefer, you can add essential oils to the mousse blend and stir again. The mousse will last between four and six weeks at a cool room temperature and will leave your skin feeling calmed, restored and soft.
**Source: Harding Jennie, The Essential Oils Handbook. Duncan Baird Publishers, 2008
Tips:
To heal acne, eczema or damaged skin, add 2 drops patchouli, 4 drops myrrh, and 4 drops frankincense to 20g / 4 tsp Skin Mousse and apply it to the affected areas.
To heal cracked or damaged skin, or eczema, apply 2 drops benzoin resinoid, 2 drops German chamomile and 6 drops lavender in 20g / 4 tsp Skin Mousse.
To repair skin that has been damaged by psoriasis, eczema or ulceration, add 2 drops immortelle, 4 drops Roman chamomile and 4 drops frankincense to 20g / 4 tsp Skin Mousse and apply it to the affected areas daily.
To soothe eczema or psoriasis, or to heal skin sores, apply 2 drops spikenard, 4 drops yarrow and 4 drops immortelle in 20g / 4 tsp Skin Mousse to affected areas.
To heal eczema, add 2 drops Rose Otto and 2 drops lavender to 20g / 4 tsp Skin Mousse; apply it to the affected areas.
To heal wounds or ulcers, or relieve eczema or skin infections, add 2 drops violet leaf absolute, 4 drops yarrow and 4 drops myrrh to 20g / 4 tsp Skin Mousse and apply it to the affected areas.
Self Help:
Eczema on the hand will improve if you wear rubber gloves over white cotton gloves when in contact with any irritants such as dish water.
Dry your hands thoroughly after washing them, and apply an unscented hand cream several times a day.
Eliminate milk and all milk products from the diet
Eat an anti-inflammatory diet
Try visualization or hypnotherapy to take advantage of the mind / body connection in allergic skin disorders.
Explore methods of stress reduction
There has been great success in cases of severe eczema by the use of hot spring therapy.
AromaworX.ca is free to access and use.
If you appreciate the information provided,
please help keep this website running. Blessings!
"Life is an echo, what you send out comes back."
© 2008-2022 aromaworx.ca. All rights reserved.