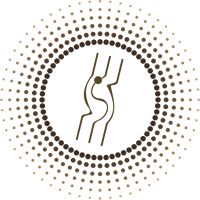 Essential Oils and Reflexology for Fatigue.
Essential Oils
Effective Essential Oils:
Benzoin – mental/emotional uses: calming, balancing, re-directing. This oil comforts and eases the mind during grief stricken times, during loneliness, when we are stressed or mentally exhausted. Magical property: extra powerful protector against anything that might bring harm
Basil – mental/emotional uses: anxiety, depression, aids concentration, hysteria, insomnia, mental fatigue
Camphor – mental/emotional uses: languid depression, sedates hysteria, shock, most psychosomatic or nervous diseases
Other Essential Oils for Fatigue: Angelica archangelica rad. [angelica] (nervous); Cinnamomum verum cort. [cinnamon bark]; Cistus ladaniferus [labdanum] (chronic); Citrus aurantium var. amara [neroli bigarade]; Citrus paradisi [grapefruit] (exhaustion); Coriandrum sativum [coriander] (including mental); Cymbopogon nardus [citronella]; Eucalyptus radiata [black peppermint] (chronic); Eucalyptus smithii [gully gum]; Juniperus communis ram. [juniper twig]; Mentha spicata [spearmint] (mental); Pelargonium graveolens [geranium] (nervous); Pimenta dioica [allspice]; Pinus sylvestris [Scots pine]; Rosmarinus officinalis ct. cineole, ct. camphor [rosemary]; Rosmarinus officinalis ct. verbenone [rosemary]; Salvia sclarea [clary] (nervous); Satureia montana [winter savory] (mental, nervous); Syzygium aromaticum [clove bud] (mental); Thymus satureioides [Moroccan thyme]; Thymus vulgaris [thyme population]; Thymus vulgaris ct. geraniol, ct. linalool [sweet thyme]; Zingiber officinale [ginger]
AromaworX.ca is free to access and use.
If you appreciate the information provided,
please help keep this website running. Blessings!
"Life is an echo, what you send out comes back."
© 2008-2022 aromaworx.ca. All rights reserved.