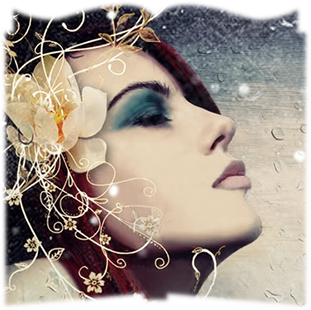 Scent is a very personal thing...what may smell wonderful to one person may make somebody else wrinkle up their nose and say ewwwww. Here are some simple tests that you can do when you are trying out a new oil or several oils blended together so you can get an idea of how they smell when combined.
This test is best for assessing single essential oils rather than blends. Put a drop of essential oil on a damp cotton ball, a smelling paper or a piece of blotting paper. If you are using blotting paper or a smelling paper, write down the name of the oil (or blend of oils) on the sample, or enter the information into a notebook. Before smelling, waft the sample around for a moment to encourage vaporization of the essence. If the aroma is disliked, you have wasted only a small amount of essential oil.
A highly reliable guide for testing massage oil blends is to mix the sample combination of oils (up to five drops in all) in two tablespoons of base oil and apply to the inside of your wrist before smelling. The oils will have the chance to interact with your skin chemistry. If the aroma is agreeable, mix a larger quantity of the same blend, incorporating the test mixture.
For the testing of water-based blends (for the vaporizer) add up to four drops in two or three teaspoonfuls of luke-warm water and mix well. If you dislike the aroma (but don't absolutely hate it), sprinkle the mixture over the carpet rather than down the sink. The oils will not damage the fabric and may well improve its odor.
AromaworX.ca is free to access and use.
If you appreciate the information provided,
please help keep this website running. Blessings!
"Life is an echo, what you send out comes back."
© 2008-2022 aromaworx.ca. All rights reserved.