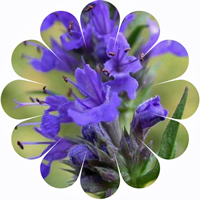 Peppy and invigorating, the vapors of these essential oils are ideal for those moments when the mind and body is starting to lag. When you need a little boost to put the spring back in your step, simply combine a couple of your favorites and feel the energy returning. Instant seventh-inning stretch! They can be used in vaporizers, inhalations, baths, or in massage blends.
Energizing, Refreshing and Reviving 
Florals
Geranium, Helichrysum (Immortelle)
Fruits
Bergamot, Grapefruit, Juniper Berry, Lemon
Herbs
Hyssop, Rosemary, Thyme
Leaf
Cinnamon Leaf, Cypress, Eucalyptus, Lemongrass, Patchouli, Peppermint, Tea Tree
Roots 
Ginger
Seeds
Carrot Seed
Spices
Black Pepper, Clove Bud, Coriander, Nutmeg
Woods
Camphor (white), Pine (Scotch)
AromaworX.ca is free to access and use.
If you appreciate the information provided,
please help keep this website running. Blessings!
"Life is an echo, what you send out comes back."
© 2008-2022 aromaworx.ca. All rights reserved.