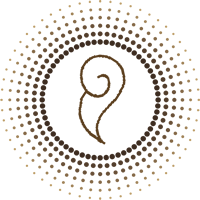 Essential Oils, Self Help, Herbs, Gemstones, Reflexology for Vaginitis
Essential Oils
Essential Oils for Vaginal Infections:
Recommended Oils: cinnamon, juniper, hyssop, lavender, rosemary, sage, clary-sage, red thyme, origanum, tea tree, eucalyptus, cypress, niaouli
Essential Oils for Inflamed Vaginal Tissues:
Recommended Essential Oils: German chamomile, lavender, yarrow, tea tree, eucalyptus, angelica
Methods of Using Essential Oils:
It is important to keep in mind that undiluted essential oils can burn the delicate mucous membrane tissues and so they must be in a diluted form. There are various methods to treat these conditions. It is important to remember that when you are combining several essential oils, first you make up the blend, and then add the recommended number of drops taken from this concentrate, depending on the method you intend to use.
Douches – a maximum of 8 drops; you can douche once a day for three days each week. Always add the oils to spring water that has been warmed.
Sitz bath – a maximum of 8 drops; drop the formula into a teaspoonful of milk, then add to the bath water run to hip level. Sit for at least 15 minutes.
Tampon Method – soak a tampon in mixture of essential oil and other ingredients. Place in vagina in the morning and remove at night.
Creams – add formula to 120 ml vitamin E ointment or KY jelly.
Massage oils – add formula in proportion to a total of 30 drops per 30ml any vegetable oil including soya, almond, sunflower, borage seed, evening primrose, jojoba. Massage into the abdomen and lower back.
Glycerin – available from the pharmacy, glycerin makes essential oils less harmful to vaginal mucous membrane and lessens irritation. Add essential oils to glycerin before adding this mix to water.
AromaworX.ca is free to access and use.
If you appreciate the information provided,
please help keep this website running. Blessings!
"Life is an echo, what you send out comes back."
© 2008-2022 aromaworx.ca. All rights reserved.