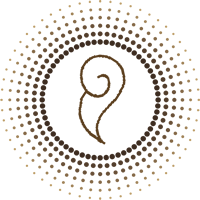 Essential Oils, Self Help, Herbs and Reflexology for Vaginal Thrush
Essential Oils
Essential Oils:
Recommended Essential Oils: German chamomile, yarrow, marjoram, cajeput, eucalyptus, lavender, geranium, rosemary, tea tree, myrrh, thyme, patchouli
Methods of Using Essential Oils:
It is important to keep in mind that undiluted essential oils can burn the delicate mucous membrane tissues and so they must be in a diluted form. There are various methods to treat these conditions. It is important to remember that when you are combining several essential oils, first you make up the blend, and then add the recommended number of drops taken from this concentrate, depending on the method you intend to use.
Douches – a maximum of 8 drops; you can douche once a day for three days each week. Always add the oils to spring water that has been warmed.
Sitz bath – a maximum of 8 drops; drop the formula into a bath of water run to hip level. Sit for at least 15 minutes.
Tampon Method – soak a tampon in mixture of essential oil and other ingredients (details below). Place in vagina in the morning and remove at night.
Creams – add formula to 120 ml vitamin E ointment or KY jelly.
Massage oils – add formula in proportion to a total of 30 drops per 30ml any vegetable oil including soya, almond, sunflower, borage seed, evening primrose, jojoba.
Glycerin – available from the pharmacy, glycerin makes essential oils less harmful to vaginal mucous membrane and lessens irritation. Add essential oils to glycerin before adding this mix to water.
*Yoghurt and Essential Oil Treatment for Vaginal Thrush
The yoghurt for this method must be whole-milk, natural, white, unpasteurized and with the live acidophilus culture – no additives or preservatives. This provides two benefits at the same time - the lactic acid and "friendly" bacteria of the yoghurt plus the antibiotic and anti-fungal properties of the essential oil. If you are unable to find this type of yoghurt, skip this method, and try some of the other suggestions.
Add to 1 – 100 g carton of yoghurt (as specified above):
Mix well.   Insert a dollop of the mixture into vagina. Use once a day until the condition has cleared up. At this point you may be wondering how to get this mixture to its intended target. Well, this is where you have to get a little creative, ladies. Here are two suggestions: use either an applicator for inserting pessaries or a tampon applicator. If the latter, remove the tampon and scoop as much of the yoghurt mixture into the applicator as you can in the end which normally holds the tampon. You will need to close off the end of the applicator that normally pushes the tampon into the vagina; either use a piece of adhesive tape or plug it tightly with a cotton ball.  Insert the applicator now as you would a tampon. This will enable you to get as much yoghurt mixture into the vagina as necessary.
Clearly mark the un-used portion of the yoghurt mixture and store it in the refrigerator.
*Yoghurt Douche
Dilute yoghurt in warm spring water until it is a thin fluid. Then add the following essential oils:
Place this mixture into a douche and wash out the vaginal tract twice a day.
Alternately, soak a tampon in the yoghurt mixture and insert into the vagina once a day in the morning, making sure to remove it at night.
*Vinegar and Water Treatment For Thrush
The vinegar should be an entirely natural product with no additives or preservatives; apple vinegar is excellent for this application. It is very important that the vinegar be sugarless, as the thrush fungus thrives on sugar. Vinegar can help restore the acid balance of the vagina.
To 2 tablespoons of vinegar add:
Mix well together, then add to 600 ml warm water.
Tampon Method: Soak a tampon in the completed solution, and insert it into the vagina. Do this daily in the morning and remove it at night.
Douche: Use the entire solution in a douche, daily for three days.
Bath: Run the bath water to hip level and add the vinegar solution and one tablespoon of rock salt to the water. Rock salt also helps to heal the mucous membrane.  Sit in the bath for at least 15 minutes.
*The Bicarbonate Of Soda Treatment For Thrush
When the mucous membrane of the vagina is inflamed and very sore, it is sometimes better to increase the alkaline content of the vagina instead of the acid content.
Dilute ½ tablespoon bicarbonate of soda in 600 ml warm spring water.
Dilute 2 drops lavender and 2 drops of yarrow in 1 tablespoon vegetable oil
Mix together as well as possible.
You can use the tampon, douche or bath method to apply the solution.
*Thrush Treatment for Men
Three tablets of Acidophilus daily.
5 drops tea tree, 5 drops patchouli -  Combine and add 1 drop to a bowl of warm water and wash under the foreskin twice a day;
Dilute in 30ml vegetable oil and apply under the foreskin once a day.
* Source: Worwood Valerie Ann, The Fragrant Pharmacy. Bantam Books, 1991
CAUTION: Left untreated, thrush can lead to more dangerous conditions such as non-specific urethritis (NSU) which may make urination very painful and can, in turn, lead to Reiter's disease, which is a form of crippling arthritis, and inflammation of the cervix.
AromaworX.ca is free to access and use.
If you appreciate the information provided,
please help keep this website running. Blessings!
"Life is an echo, what you send out comes back."
© 2008-2022 aromaworx.ca. All rights reserved.