Essential Oils, Self Help, Herbs, Gemstones, Reflexology for Cirrhosis
Essential Oils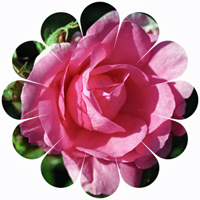 Essential Oils:
During a liver cleansing period, use only the essential oils listed, for any reason, including skin care. Essential oils must be excreted through the body's system just like any other substance, and the listed oils contain beneficial biochemical properties for liver detoxification:
Recommended Essential Oils: chamomile Roman, chamomile German, lavender, geranium, myrrh, calendula, frankincense, neroli, rose
*Synergistic Essential Oil Blend:
Dilute in 95ml almond oil to which you have added 5ml borage seed:
5 drops - chamomile German
5 drops - lavender
5 drops - frankincense
5 drops - calendula
5 drops - rose
*Source: Worwood Valerie Ann, The Fragrant Pharmacy. Bantam Books, 1991
Orange Naturals
Liver Health Tincture, 100mL  Herbal Remedies Orange Naturals
Milk Thistle Tincture, 100mL Single Tinctures Orange Naturals
Dandelion Tincture, 100mL Single Tinctures Orange Naturals
AromaworX.ca is free to access and use.
If you appreciate the information provided,
please help keep this website running. Blessings!
"Life is an echo, what you send out comes back."
© 2008-2022 aromaworx.ca. All rights reserved.