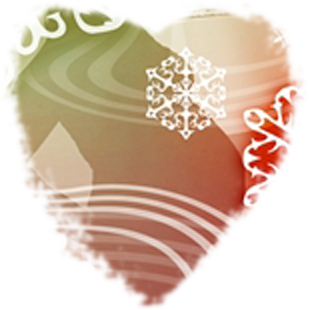 Pregnancy is a wonderful time and there are many essential oils that can be used safely and effectively. Massage blends in pregnancy should contain half the number of drops  of essential oils in a normal blend. For instance, if a normal blend consists of 4 drops Lavender and 2 drops Roman Chamomile in 20 ml / 4 tsp carrier oil, during pregnancy modify the blend by using 2 drops of Lavender and 1 drop of Roman Chamomile.
Aromatic back massage is one of the most soothing treatments for a pregnant woman, especially when nearing labor.
It is important to remember that essential oils will pass through the skin and be experienced by the baby as well, so do not add or change the recommended oils.
For use during pregnancy
Australian Sandalwood
Benzoin
Roman Chamomile
Cypress
Geranium
Ginger
Grapefruit
Jasmine
Lavender
Lemon
Mandarin
Neroli
Palmarosa
Patchouli
Rose Otto
Sweet Orange
Tangerine
Ylang ylang
For use during labour
For post-natal care (mothers use only)
Roman Chamomile
Clary Sage
Fennel
Frankincense
Geranium
Grapefruit
Lavender
Patchouli
Morning sickness
A bowl of boiling water with 4 – 6 drops spearmint oil added and placed on the floor by the bedside at night. The molecules inhaled during sleep will help calm the stomach. Do this for 3 consecutive nights. You can also put 1 drop on the pillow to alternate.
Stretch Marks
Blend:
Add the above blend to a carrier oil mix of:
2 tablespoons sweet almond oil
1 tablespoon wheat germ oil
Massage lower and upper abdomen, thighs, buttocks and breasts a minimum of once a day
Hemorrhoids and Varicose Veins
A blend that will both prevent and alleviate hemorrhoids and varicose veins:
Diluted in 2 tablespoons of grapeseed or olive oil
Stroke the legs very gently upwards from ankle to thigh, the geranium will increase circulation and cypress has an astringent effect upon the whole venous system. This blend also balances the mind and alleviates doubts and anxieties. Varicose veins and hemorrhoids are both dilated veins so the care and treatment are the same.
OR
Put 2 drops of each geranium and cypress in a bath with the addition of 2 drops of lavender for both conditions
OR
For hemorrhoids make a cream to rub around the anal area by adding 15 drops of geranium and 5 drops of cypress to a small tube of KY jelly. Mix well. This treatment will not only alleviate, but prevents hemorrhoids from occurring.
Constipation
30 drops of patchouli oil in 2 tablespoons olive oil. Rub the oil all over the abdomen in a clockwise direction starting at the lower right hand side by the groin and up to just under the breast area, across and down other side to left groin area. Cover entire belly in slow, gentle, clockwise movements
Cracked Nipple Oil
Add 5 drops of calendula oil to 1 tsp of above carrier oil blend. Massage thoroughly over the whole nipple and areola area
To increase flow of breast milk
15 drops of fennel or geranium or 10 drops of clary sage
Diluted in 2 tablespoons of a carrier oil. Use only 1 of the above oils to make your blend. Do not mix for this treatment. Massage breasts in a circular motion, starting under the arms, working inward and downward then up between the cleavage. Do this once a day. Wash thoroughly before breastfeeding.
AromaworX.ca is free to access and use.
If you appreciate the information provided,
please help keep this website running. Blessings!
"Life is an echo, what you send out comes back."
© 2008-2022 aromaworx.ca. All rights reserved.