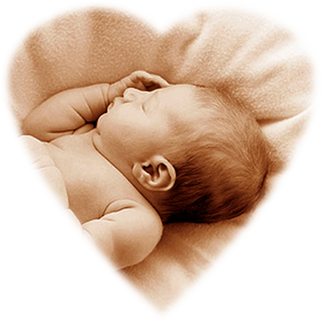 The best and only oils to use for the first 48 hours after birth are carrier oils – Extra Virgin Olive Oil and / or Sweet Almond Oil. Never use commercial baby oil to massage your baby! It is mainly mineral oil and should not be used by anyone, least of all your baby. No essential oils are to be used during this time.
Did you Know….
Mineral oil (Liquid Petrolatum) causes blood and skin cancer formations in animals; eye and skin irritant; derived from petroleum; non-biodegradable environmental toxin.
After 48 hours the following essential oils may be introduced:
Roman chamomile, lavender, yarrow, dill
Roman chamomile and lavender calm the nervous system, boost the immune system and are anti-bacterial, mildly anti-viral and antiseptic.
Yarrow and dill aid in digestion, diarrhea, colic, gas, cramps and constipation.
One of the gentlest and most effective ways to treat babies various common ailments is to allow the molecules of the essential oil to evaporate and circulate throughout the baby's room. This can be done by placing a bowl of steaming hot water on the floor , away from your baby's head with only 1 drop of essence.
OR
By using an essential oil warmer or diffusor, add 1 drop of essence in 2 tsp. of water. Mix well and add a little of this blend to the diffusor or warmer.
DO NOT USE ESSENCES UNDILUTED when using this method. Even 1 drop of essential oil undiluted is too strong for an infant at this age. All the molecules will be released into the air due to the constant heat of the diffusor and warmer. When the bowl method is used, not all the molecules have a chance to be released into the atmosphere before the water becomes cold.
General Massage
A general massage has a very soothing, calming effect all on its own, not to mention the wonderful bonding that takes place between parent and child. Add essential oils and all of this becomes enhanced!
Dilute 1 drop of lavender OR Roman chamomile in 15 ml of sweet almond or olive oil. All Purpose Baby Oil may also be used.
All Purpose Baby Oil
Mix in a 100 ml dark glass bottle and shake well (Use glass bottles whenever possible over plastic)
Leave for 4 days to blend
This oil can also be used for wrinkled skin, cradle cap, teething problems (where the oil is massaged on the face along the gum line), boosting the immune system, and as an overall strengthener.
Diaper Rash Cream
1 cube or 1 oz. of beeswax
10 drops of tincture of Benzoin (some pharmacies carry tincture of benzoin)
Gently melt beeswax. Add the lanolin and melt. Mix olive oil and almond oils and add this mixture slowly to the pot. Do not overheat. Remove from heat, Mix the lavender, chamomile and tincture of benzoin. Add this mixture when the temperature of the mixture in the pot is below 45˚C (113˚F). Stir until thoroughly blended, but not set. Spoon into a jar.
Cradle Cap
Dilute in 2 tablespoons almond oil and mix very well. Massage blend very gently to the scalp once a day until cradle cap is gone. Do not substitute lavender oil in this recipe as this will cause the skin to grow too quickly, becoming even more unsightly.
Note: Do not exceed or substitute any of the suggested ingredients in these formulas. Follow exact instructions.
AromaworX.ca is free to access and use.
If you appreciate the information provided,
please help keep this website running. Blessings!
"Life is an echo, what you send out comes back."
© 2008-2022 aromaworx.ca. All rights reserved.