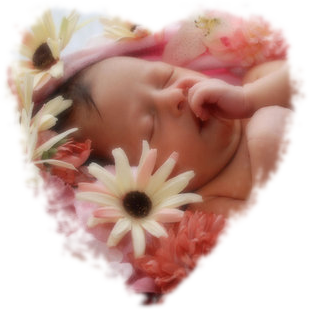 During this time the range of oils may be extended to include tea tree and peppermint and the amount of oil increased.
Severe Colic
1 drop dill essential oil
Diluted in 1 tablespoon sweet almond oil. Rub this gently over baby's tummy in a circular motion. Turn baby over and do the same over middle portion of back.
Teething
1 drop Roman Chamomile oil with 1 teaspoon almond oil. Massage the baby's cheek and jaw gently and also back of neck avoiding eye area.
Coughs / Colds
Dilute in 1 teaspoon carrier oil. Pour in baby's bath and disperse.
OR
3 drops of tea tree or lavender not both in a diffusor or warmer placed under the bed or crib.
OR
3 drops of each of the above diluted in 1 tablespoon olive oil and massage into chest and back.
Insect Bites
1 drop lavender to 1 teaspoon baking powder, mix to a soft paste with a little water. Dab frequently on bites.
Sickness / Vomiting
1 drop peppermint oil on a cotton ball and place this in the baby's crib at opposite end of head. This calms the stomach and eases digestion.
General Massage
1 drop lavender or Roman Chamomile in 15 ml sweet almond oil or olive oil. All purpose baby oil* may be used.
All Purpose Baby Oil
Mix in a 100 ml dark glass bottle and shake well (Use glass bottles whenever possible over plastic)
Leave for 4 days to blend
AromaworX.ca is free to access and use.
If you appreciate the information provided,
please help keep this website running. Blessings!
"Life is an echo, what you send out comes back."
© 2008-2022 aromaworx.ca. All rights reserved.