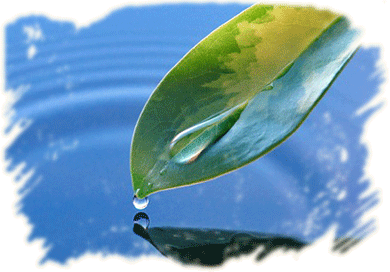 Essential oils are a good, natural way to heal many ailments. People have found relief from such things as: insomnia, lack of energy, depression, anxiety, muscle aches, injuries, and much more. Since they are natural, most people can use them without any side effects. Essential oils can also be mixed into special recipes that will help alleviate many symptoms at the same time. These mixtures may contain the essential oils from several different plants so you can get the healing properties of many different essential oils in one mixture. This may be a cost-effective way to use essential oils.
Essential oils can be used in making homemade lotions, facial toners, shampoos, perfumes, soaps, shower gels,and other natural products. Additionally, essential oils are often blended for their therapeutic synergistic abilities.
Here are some uses for Essential Oils:
Rosemary promotes alertness and stimulates memory.  Inhale occasionally during long car trips and while reading or studying.
Selling your home?  Fragrance sells!  Fill the kitchen area with the aroma of spices such as cloves, cinnamon, and vanilla.  Simmer a few drops of the essential oils of cinnamon, nutmeg and other spices.  Geranium oil sprinkled throughout the home creates a warm, cheerful and inviting mood.  Add cinnamon oil to furniture polish and wipe down the wood.
Add essential oils to paper mache, the result is the creation of a lovely aromatic art piece.
Infuse bookmarks and stationary with essential oils.  Place drops of oil on paper and put them in a plastic bag.  Seal it and leave overnight to infuse the aroma.  Send only good news in perfumed letters.
Neck pillows, padded and decorative hangers make more memorable gifts simply by putting a couple of drops of essential oil on them before giving.
Overindulge last night?  Essential oils of juniper, cedarwood, grapefruit, lavender, carrot, fennel, rosemary and lemon help soften the effects of a hangover.  Make your own blend of these oils and use a total of 6-8 drops in a bath.
Essential oils of vetivert, cypress, atlas cedarwood, frankincense, and myrrh all make wonderful firewood oils.  Drop approximately 2-3 drops of oil or blend or your choice on a dried log and allow time for the oil to soak in before putting the log on the fire.
Flies and moths dislike lavender oil.  Sprinkle it on the outside of your window frames.
Place 1 or 2 drops of sleep enhancing oils such as chamomile, lavender, neroli, marjoram or hops on your pillow before retiring for restful sleep.
When moving into a new home, first use a water spray containing your favourite essential oils and change the odorous environment to your own.  Do this for several days until it begins to feel like your space.
Ideal scents for the bedroom are roman chamomile, geranium, lavender or lemon.
One drop of lemon essential oil on a soft cloth will polish copper with gentle buffing.
When washing out the fridge, freezer or oven, add 1 drop of lemon, lime, grapefruit, bergamot, mandarin or orange essential oil to the final rinse water.
For burns or scalds, drop tea tree oil directly onto the affected area.
Place 1 drop chamomile oil on a washcloth wrapped in ice cube to relieve teething pain in children.
6 – 8 drops of eucalyptus oil in the bath cools the body in summer and protects it in winter.
Add 1 drop geranium oil to your facial moisturizer to bring out a radiant glow in your skin.
Place 1 or 2 drops of rosemary on your hair brush before brushing to promote growth and thickness.
When the flu is going around, add a few drops of thyme to your diffuser or simmer in a pan on the stove.
To bring fever down, sponge the body with cool water to which 1 drop each of eucalyptus, peppermint and lavender have been added.
The blend of lavender and grapefruit oil is good for the office.  Lavender creates a calm tranquil atmosphere while grapefruit stimulates the senses and clears up stale air.
A blend of geranium, lavender and bergamot alleviate anxiety and depression.  Use in a room diffuser or 6 – 8 drops of this blend with the bath.
A wonderful massage blend for babies is 1 drop roman chamomile, 1 drop lavender, 1 drop of geranium diluted in 2 tablespoons sweet almond oil.
1 drop peppermint oil diluted in 1 teaspoon vegetable oil rubbed on the back of the neck helps to relieve headaches
AromaworX.ca is free to access and use.
If you appreciate the information provided,
please help keep this website running. Blessings!
"Life is an echo, what you send out comes back."
© 2008-2022 aromaworx.ca. All rights reserved.