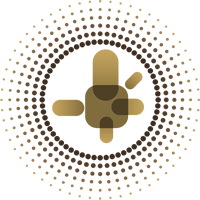 Essential Oils, Self Help, Herbs, Gemstones and Reflexology for Acne.
Essential Oils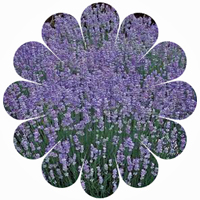 Essential Oils:
Recommended Oils: Cajeput, Cedarwood, Chamomile, Geranium, Juniper, Lavender, Lemon, Petitgrain, Tea Tree
Lavender - antibiotic, antiseptic properties and can be applied directly on the blemishes
Tea tree oil - natural antibiotic and antiseptic. Dab full strength (sparingly) on blemishes three times a day, or add one dropper full of tea tree oil to ¼ cup of warm water and pat it on affected area with a clean cotton ball
Juniper and Cedarwood essential oils can help regulate sebum production
Lemon and Geranium have antiseptic and healing qualities
Chamomile and Petigrain can help reduce inflammation
Blends:
Suggestions for Use:
Combine essential oil with a carrier oil such as grapeseed and apply to skin
Add a few drops of essential oil to a fragrance free and lanolin free cream or lotion and massage into skin
Add a few drops to rose flower water, for use as a toner
Topical Treatments for Acne:
Add 3 drops of Lavender to 10ml Jojoba or Sweet Almond Oil and apply to affected area 3 times a day.
Add 2 drops each of Juniper and Cedarwood to half cup of water and apply to skin every 2 hours throughout the day.
Add 2 drops of Juniper oil to a tablespoon of Jojoba or Almond Oil and apply 3 times a day.
For Teenage Acne
Facial scrub:
2 tablespoons ground almonds, 1 teaspoon raw egg white, 4 drops of lemon eo. Mix well. Put a small amount in your hand and apply to a wet face, rub the mixture all over face in a circular motion. Wash with a good natural allergenic soap and rinse well. Any unused portion may be stored in the fridge.
Follow with a...
Lavender splash:
5 drops of lavender to 2 tablespoons spring water. Shake well. Dab over the entire face and leave it
Repeat this procedure daily.
Cautions:
If your skin is sensitive, use the essential oils well diluted in the carrier oil, cream or lotion. If the skin is inflamed, do not massage.
Oils that could be blended and diffused in the air include Bergamot, Chamomile, Geranium, Lavender, Lemon, Myrrh, Rosemary and/or Tea Tree.
Some suggested blends that may be combined in a burner:
Geranium 5 drops, rosemary 5 drops.
Bergamot 4 drops, chamomile 3 drops, Tea Tree 3 drops.
Lavender 4 drops, Lemon 4 drops, Myrrh 2 drops.
AromaworX.ca is free to access and use.
If you appreciate the information provided,
please help keep this website running. Blessings!
"Life is an echo, what you send out comes back."
© 2008-2022 aromaworx.ca. All rights reserved.