Essential Oil Profiles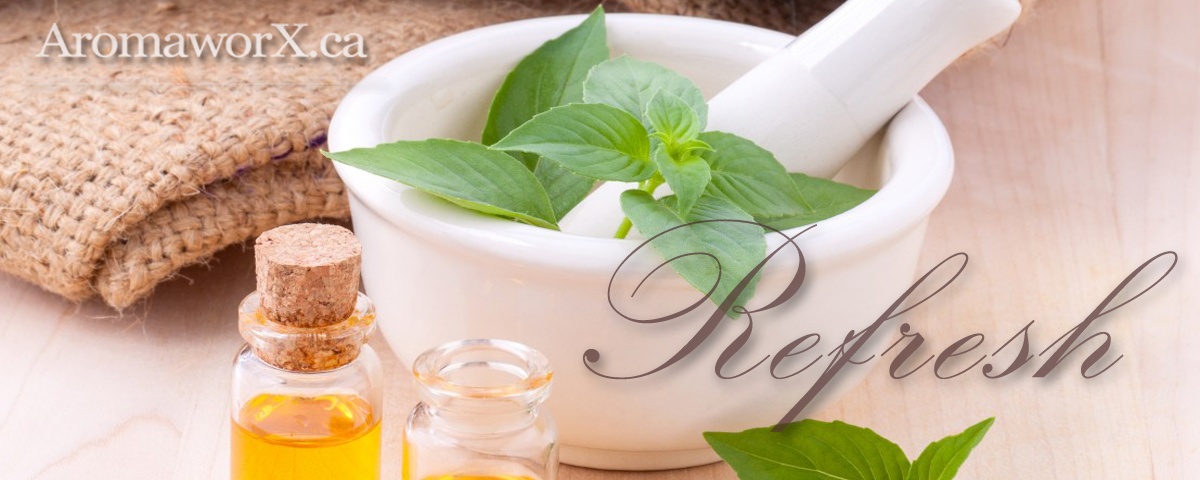 The essence of a plant acts as a natural defense mechanism; it protects the plant from bacteria, fungi, pests, heat and cold. In fact, the essence of a plant actively participates in the plant's development. There are no two plants that smell exactly alike and the properties of each are unique, which is why the essential oils derived from these plants offer so many benefits.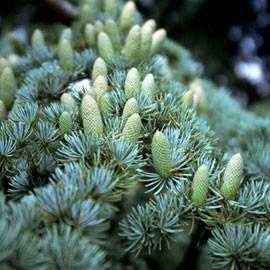 The American Indians burned the twigs and inhaled the smoke to relieve head colds and chest congestion...
Cedarwood is an uplifting and stimulating oil with a sweet, balsamic 'pencil-wood' scent.
Nature: uplifting, stimulating
As an inhalant, the vapors open the sinus and breathing passages.
Ideal in a local massage to ease chest congestion.
The calming scent of cedarwood helps relieve anxiety and nervous tension.
Principal Actions: Nerve sedative, decongestant, astringent for oily hair or skin.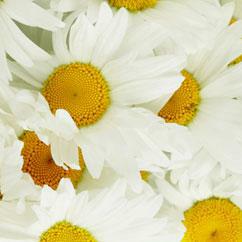 The Egyptian sages dedicated the plant to the sun for its ability to reduce fevers...
Roman chamomile is a versatile and safe oil with a sweet, fruity apple-like scent.
Nature: calming, sedative, balancing
Roman Chamomile is used extensively in skin care for the treatment of acne, boils, burns, cuts, dermatitis, eczema, inflammations, rashes and wounds.
It can be used in a vaporizer for nervous complaints, headaches and migraines.
It is ideal in a massage, bath or compress for arthritis, inflamed joints, muscular pain, rheumatism and sprains.
Principal Actions: Inflammatory conditions; calming to the digestive system; emotional sedative and tonic.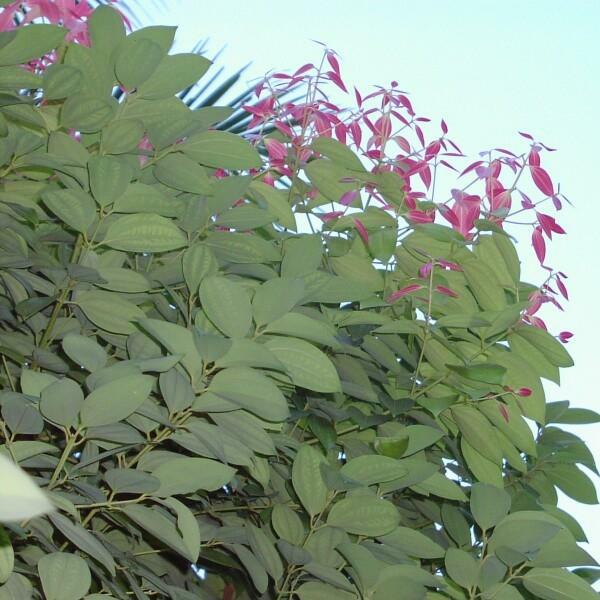 Cinnamon was one of the most expensive gifts among royalty and the privileged upper class in Europe...
Cinnamon leaf is heating and purifying, with a warm-spicy, somewhat harsh scent.
Nature: warming, stimulating
The uplifting scent of cinnamon leaf transforms low vitality and lack of motivation into enhanced creativity and new ideas.
It is ideal as a room scent particularly during the winter season as the aroma is stimulating, cleansing and energizing.
Principal Actions: Heating; improves circulation, purifying; helps in the reduction of cellulite, mood uplifting; helps to relieve a fatigued state.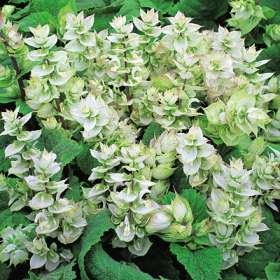 In the 1500's clary sage was cultivated in Europe mainly for brewing ales and adding to wine to make it more intoxicating...
Clary sage is uplifting and balancing, with a sweet, nutty-herbaceous scent.
Nature: uplifting, balancing
Clary sage contains a hormone similar to estrogen, which is useful in helping women with menstrual discomfort and premenstrual tension.
Ideal in massage or bath to relieve tension and promote a restful sleep.
Principal Actions: Calming to the nervous system, easing depression and mental burn-out; balancing for female hormonal complaints.
The people of the Molucca Islands were devastated by previously unknown epidemics after the Dutch destroyed all the clove trees ...
Clove bud is a heating, stimulating oil with a sweet-spicy odor and a fruity-fresh top note.
Nature: warming, stimulating
It is best known for its ability to calm a toothache as it reduces pain by numbing the area.
It is an antiseptic and stimulating oil that is useful in a mouthwash or gargle.
It is ideal in massage for improving digestion and as an inhalation for opening the sinus and breathing passages.
Principal Actions: Local anesthetic; mouthwash or gargle; circulatory system and mental stimulant.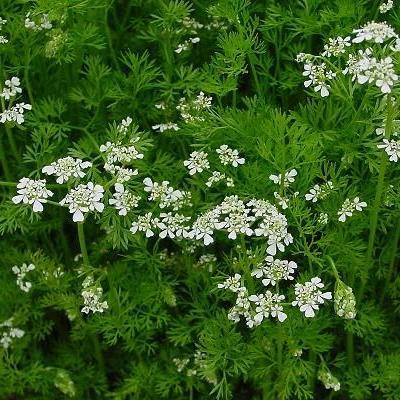 The Chinese used coriander in the third century BC. According to folklore, they believed the seeds contained the power of immortality...
Coriander has a sweet, woody-spicy, slightly musky fragrance.
Nature: warming, uplifting
It is a circulatory stimulant widely used to flush away accumulations of fluids or toxins.
A stimulating, warming aroma; a reputed aphrodisiac.
Ideal in a vaporizer to revive and energize the mind and relieve fatigue, jet lag and nervous exhaustion.
Principal Actions: Detoxifying; appetite stimulant; mentally reviving.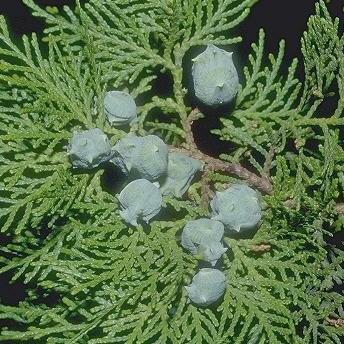 From early times, cypress trees were associated with the transition of the soul crossing over from this life to the afterlife...
Cypress is a purifying and balancing oil with a smoky, sweet-balsamic tenacious scent.
Nature: balancing, purifying
Its strong astringent properties are highly effective in the treatment of varicose veins, hemorrhoids, wounds, oily and over hydrated skin and in the control of excessive perspiration.
Ideal in massage or a bath for cellulitis, muscular cramps and poor circulation.
Principal Actions: Anti-spasmotic relieves muscle tension; contracts weak connective tissue, astringent for oily and blemished skin.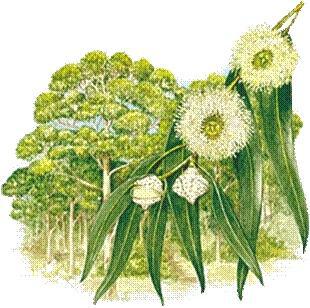 The forests of Australia are made up of over 90 percent eucalyptus trees...
Eucalyptus globulus
Note: Top - 4
Parts Used: fresh leaves from evergreen tree
Source: steam distillation of the twigs and leaves of the tall evergreen tree native to Australia. Most of the oil is produced from cultivated trees grown in Spain and Portugal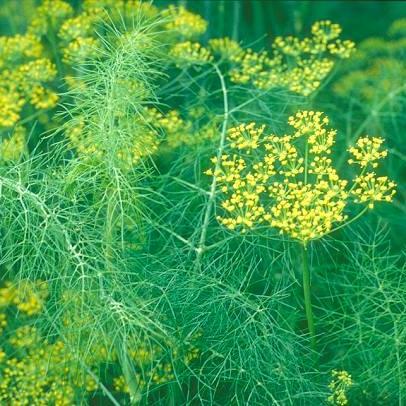 The Hindus and Chinese used fennel as an anti-venomous agent against snake and scorpion bites...
Foeniculum vulgare
Note: Middle
Parts Used: seeds
Source: essential oil by steam distillation. 1. sweet fennel oil is obtained from crushed seeds 2. bitter fennel oil from crushed seeds or the whole herb.